Integrate your service into your ERP system
Complete solution for networked customer service. Your service technicians have offline access to service orders with information about the serviced device. Achieve improved performance through low cost, optimal inventorymanagement, locations, spare parts and service levels.
Have your customers sign the deployment reports digitaly and drop them into your document management system. Increase the transparency and service quality of your company.
The new piaX Version 3.2 – The next milestone for your piaX.
Learn more about the new features
New functions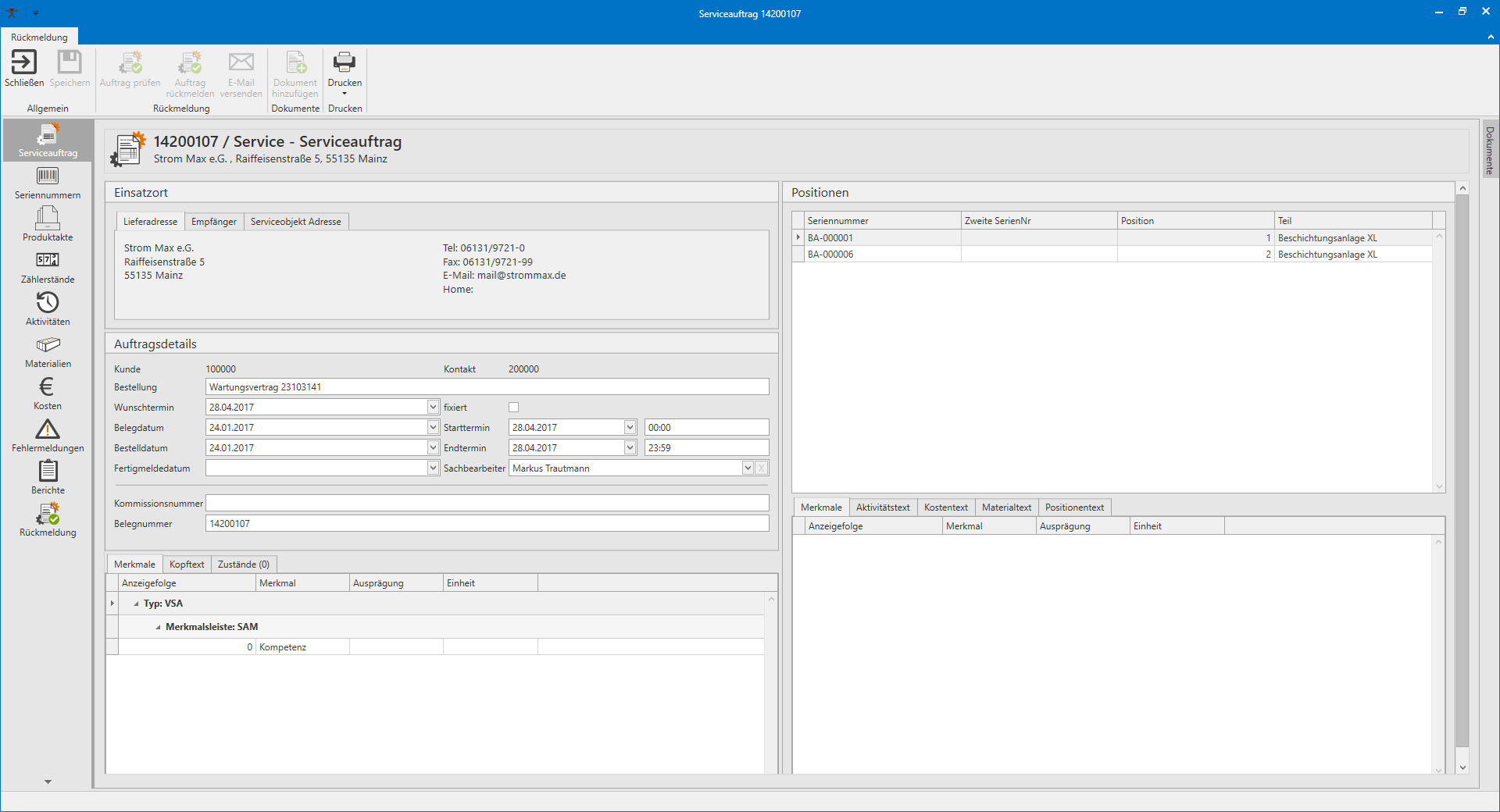 CONTACT CENTER
Acquistion of service orders offline directly in MS Outlook
Information about service objects and contact details, individual items and planned activities
An overview of the serial number of an order item
Overview of the activities history in product files
CONFIRMATION MANAGEMENT
Time registration of planned activities
Acquistion of material consumption with serial numbers and product file item
Confirmation on cost items
Display and registration of meter readings to the serial number
Capture an internal and external report text as well as information on follow-up activities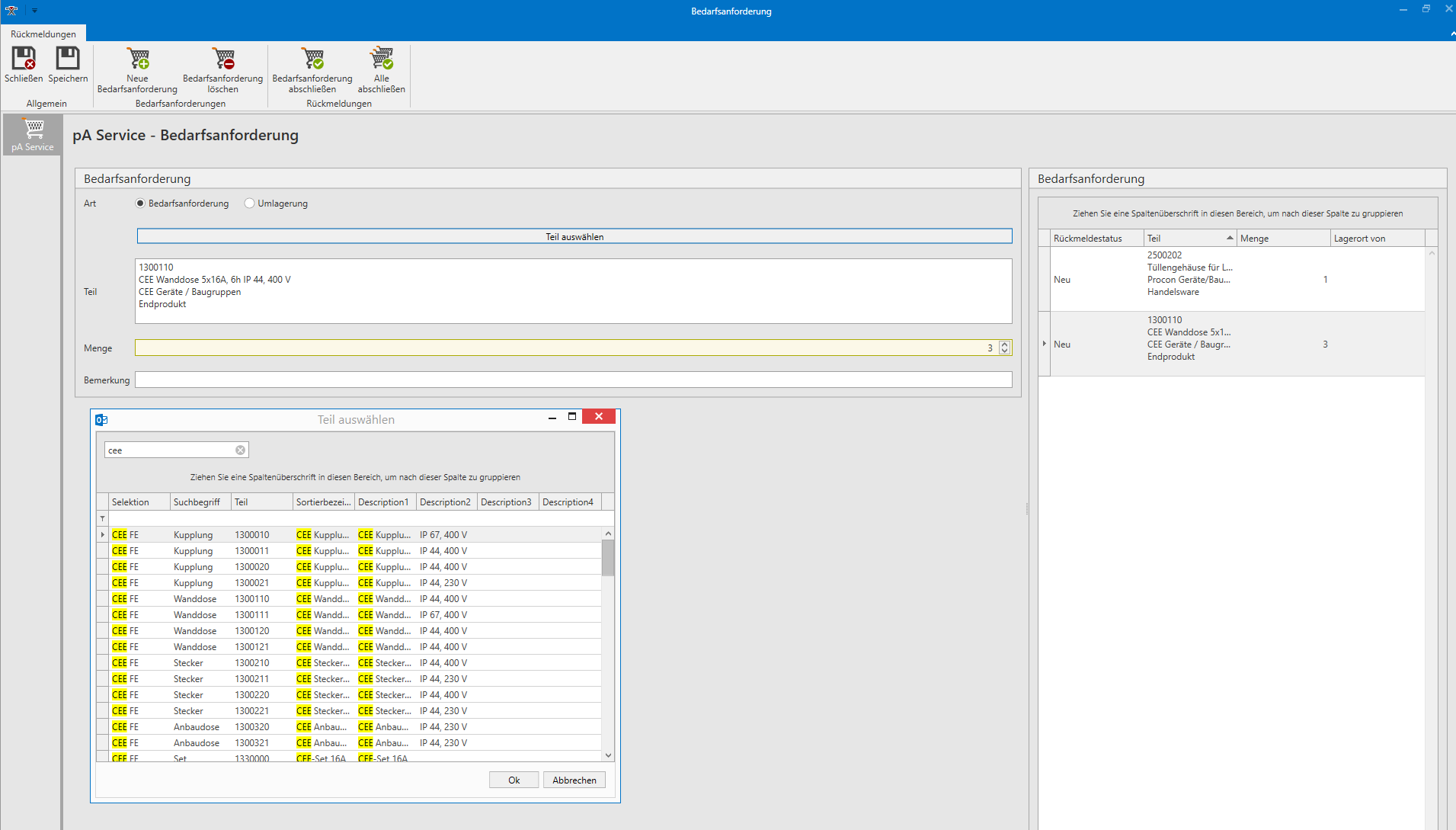 REQUISTION
Acquistion transfer posting and material requirements for your own warehouse
Material selection from the complete part master
Database of all spare parts with corresponding serial number
DOCUMENT MANAGEMENT
Offline display and capture of documents
Automatic keyword assigment
Filtering of documents per document type, period and size possible
Digital signature of service orders and automatic transfer to the document management system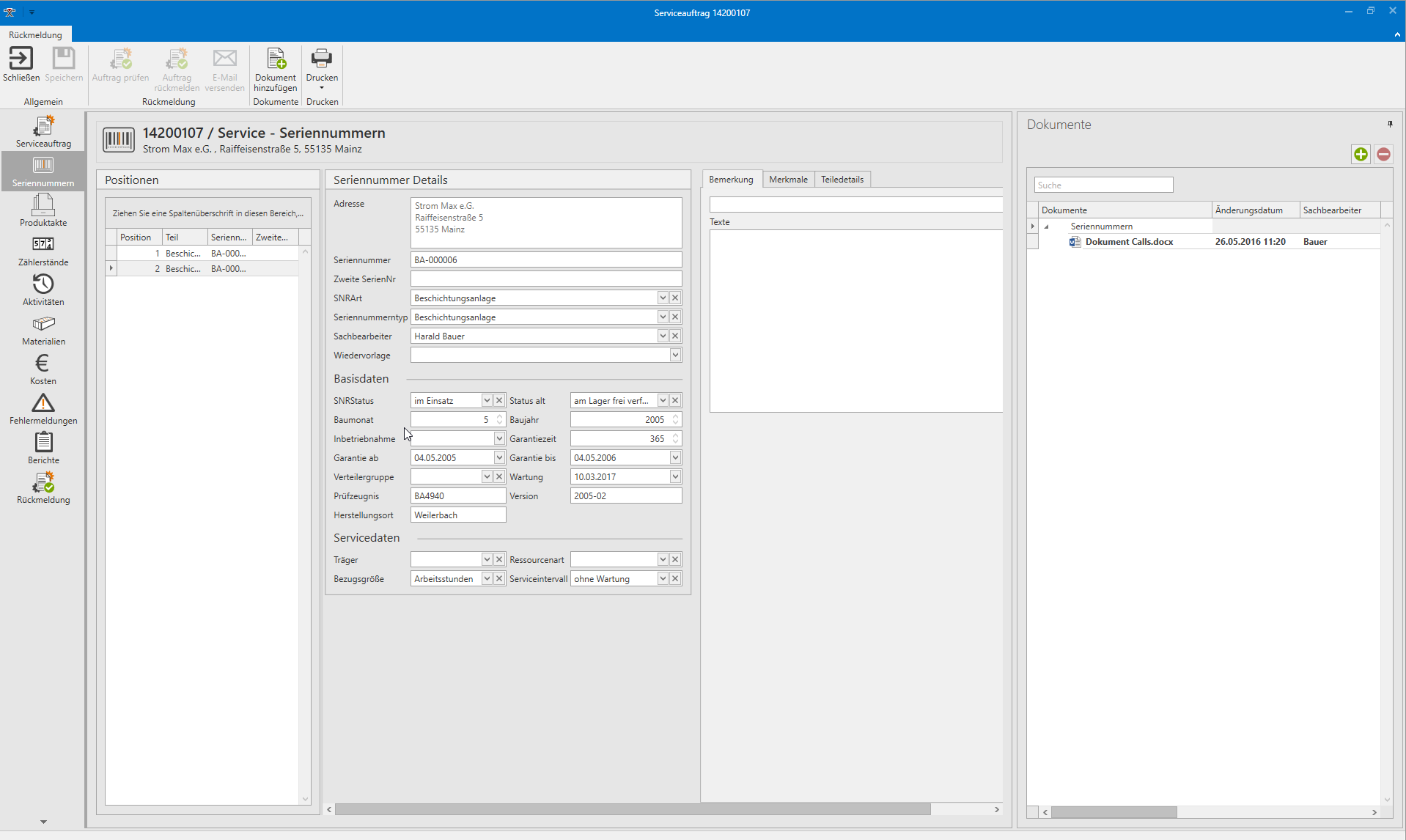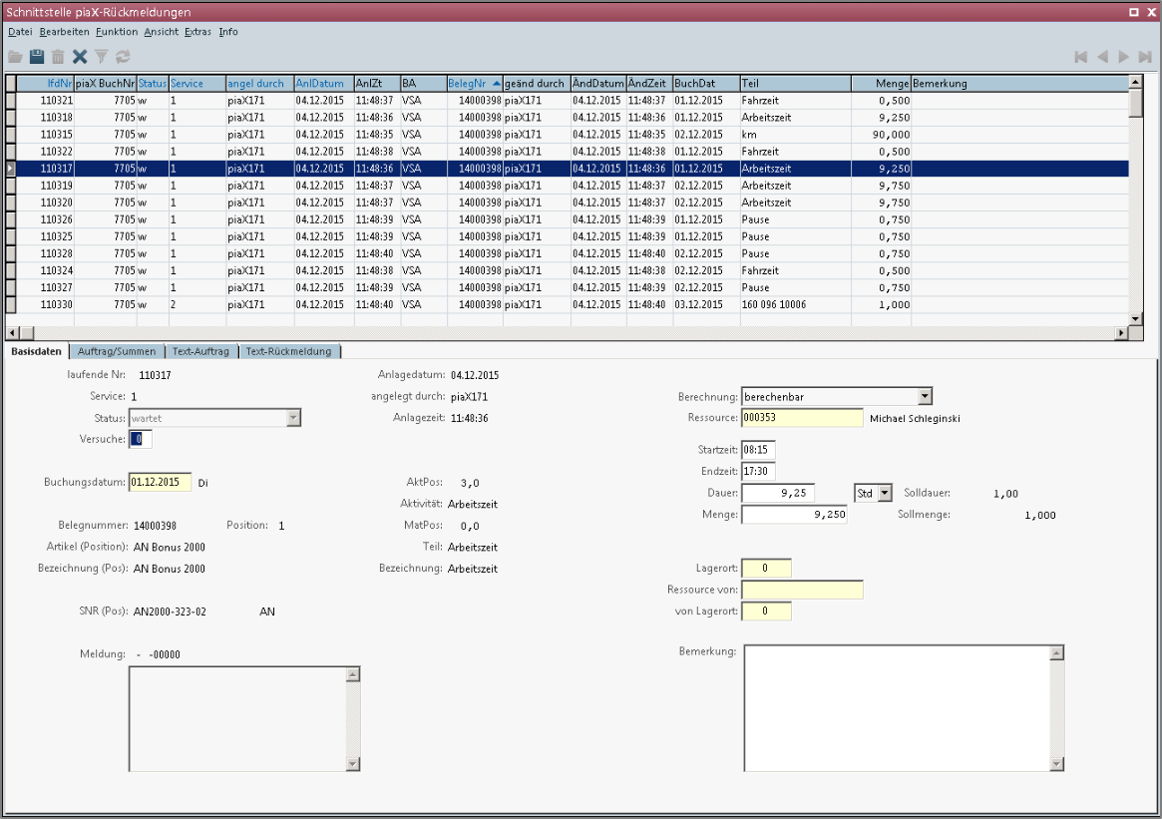 FEEDBACK MONITOR
Display of all feedback recorded in piaX
Transfer and processing of the confirmation data
Possibility to correct the confirmed data
Post-processing of incorrect orders by the service technician or dispatcher
COMPREHENSIVE SOFTWARE FUNCTIONS
Possibility to prepare feedback offline
Automatic creation of service orders in the Outlook calandar and mobile devices
Search and selection functions
User-friendly operation in a known system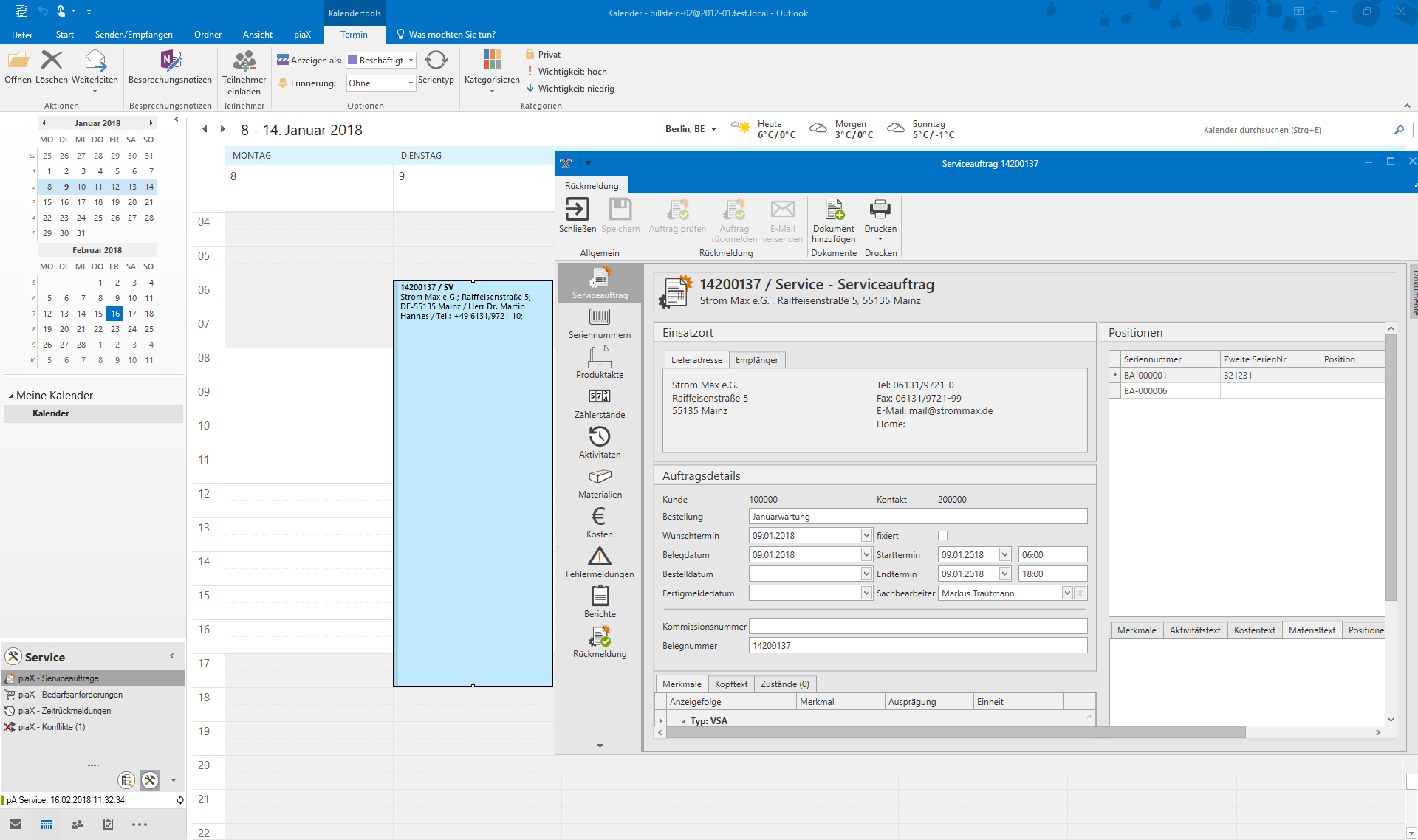 Arrange an appointment with us and find out more about piaX.
Contact us at +49 341 355 87 170
Contact